Archive for Transgender Hair
(Note: This is an updated version of an article I published almost 3 years ago. It's still one of my favorites, so I decided to revisit the topic.

)
Is your femme self a blonde, brunette, or redhead? (Or maybe you are a sexy silver fox instead?)
I've been all of the above (minus the gray), and I literally felt like a different person with each hair color. Changing your hair color doesn't just change your look – it transforms your entire self image.
Your hair color also has a HUGE impact on the way people perceive you.
So what does your hair color say about your girly side? Keep reading to find out …
Blonde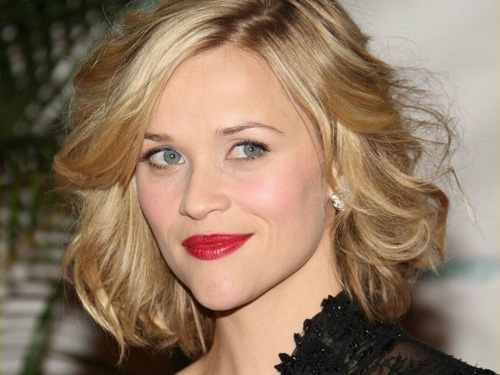 I'm a blonde, so what can I say? We DO have more fun!
Blonde hair is vibrant and attention-getting. Warm shades (like golden blonde) give the impression of being warm, youthful, and feminine. Cool shades (like platinum blonde) give off more of a refined, classic vibe. Think Brigitte Bardot vs. Grace Kelly.
Brunette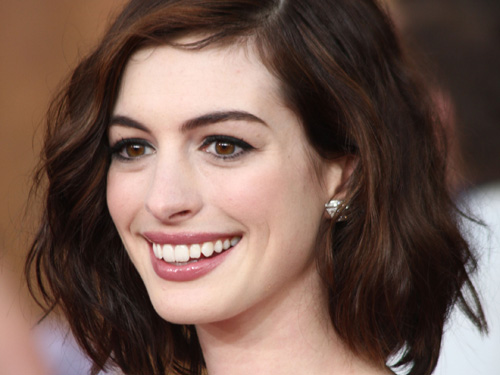 Brunettes are perceived as intelligent, sophisticated, and seductive. Go for a light brown shade if you want to be seen as fun and flirty – or a dark brown or black shade if you want to be seen as mysterious.
Redhead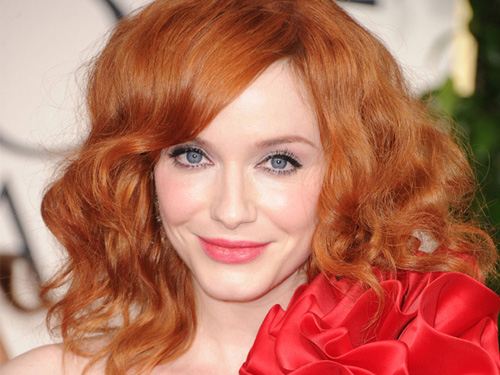 Only 3% of the population is redheaded, so red hair will definitely make you stand out. Do you see yourself as fiery, passionate, and sexy? If so, you are probably a redhead at heart!
Silver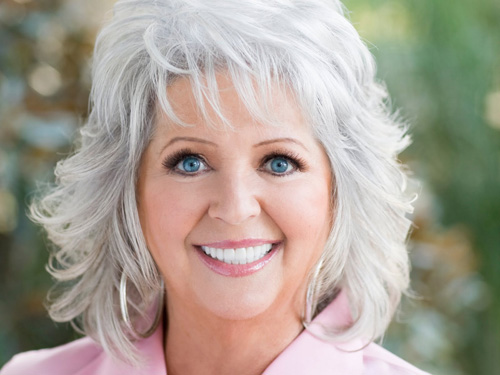 Silver can be a gorgeous, feminine hair color, especially when it is shiny and well taken care of. Silver hair tells the world that you are a wise and sophisticated lady.
So which one are YOU? Take my poll and tell me why you love your hair color in the comments section below!
Love,
Lucille

Loading ...
I hope your summer is off to a great start! I'm in Mexico enjoying some sun before heading back to chilly San Francisco.
I don't know about you, but warm weather always inspires me to look my best …
Summer is a great time to be a girl, so here are 7 tips for looking extra SEXY this summer:
1. Get a pair of oversized sunglasses
Oversized sunglasses are trendy, sexy, and glamorous, but be sure to choose flattering frames. Most TG girls have angular features, so look for rounded frames to balance out your face.
2. Change your perfume
Changing your perfume is a great way to get into the mood for summer. Take a break from heavy, musky fragrances and choose something light and fruity for the summer. My current favs are Fresh Sugar Lemon, DKNY Be Delicious Fresh Blossom, and Marc Jacobs Daisy Eau So Fresh.
3. Try a colorful eyeliner
Colorful eyeliner is a big trend right now and it's a perfect look for the summer. Try a touch of blue, green, or purple eyeliner on your upper or lower eyelids. (Avoid pink eye liner since it can make your eyes look tired.) Keep the rest of your makeup muted.
4. Go totally bare
There is nothing as sexy as smooth silky skin, so why not go totally bare and remove ALL your body hair for the summer? I guarantee you will feel VERY girly. You'll also feel cooler and smell fresher – always nice for the feminine experience.

5. Highlight your hair
Nothing says summer like highlights, so add some highlights to your hair or pick up a highlighted wig. By the way, girls of all ethnicities can wear highlights. Auburn or chocolate highlights look fabulous with dark hair.
6. Get a spray tan
Suntans are sexy and make your body look thinner and more toned. But instead of frying in the sun or messing with self tanners, why not indulge in a spray tan from a salon? Spray tans cost $25-$50 and last about a week, so they're a great thing to do before a special event or girly photo shoot.
7. Invest in a new dress
For my last tip, I am giving you permission to go shopping! A sexy new sundress is a great way to kick off the summer. Look for flowing, gathered styles to create the illusion of curves.
Now let's hear from YOU! Do you have any special plans for the summer of 2011? What are YOU going to do to look extra sexy and girly this season?
Leave me your comments below!
Love,
Lucille