Archive for Transgender Passing Tips
What's the secret to being a super hot woman?
In my opinion, it's all about mastering your MOVEMENTS!
Maybe you've seen it for yourself: the plain Jane woman whose sexy walk turns heads vs. the beautiful girl whose dude-like swagger kills her looks.
How feminine are YOUR movements? Do you project femininity when you walk or have you gone overboard into drag queen territory?
Here are 3 feminine movement mistakes every crossdresser and transgender woman needs to avoid:
1. Over exaggerating your hip movements
Everybody knows that women sway their hips when they walk, but the biggest tipoff of an amateur is overexaggerated hip movements.
Don't swing your hips around – instead, put on a pair of high heels. Heels cause your hips to sway without you having to force the movement. The key is to relax your body and go with the flow.
2. Being too stiff
Genetic males naturally have tenser bodies than women do. If your body is tense, your movements are going to look stiff and masculine.
The secret to fluid, feminine movements is to relax your body. Be careful not to tense your shoulders or lower back when you are "en femme". It's also super helpful to stretch and get massages to release built up tension.
3. Arching your back
Arching your back and sticking your chest out might look sexy, but real women don't walk around like that.
Instead, keep your back straight and pull your shoulders down and back. This makes you look confident and feminine, without looking ridiculous.
Now that you know what not to do, here's a video demonstrating the RIGHT way to walk. Notice the straight posture, gently swinging hips, and relaxed movements:
How feminine are YOUR movements? Do you struggle with this or are you one of the lucky girls who are naturally graceful? Leave me your comments below!
Love,
Lucille
P.S. Want more advanced feminine movement training? My Stepping Out Secrets Program will show you how to REPROGRAM your movements so you can walk like a naturally graceful woman. Go here for all the details!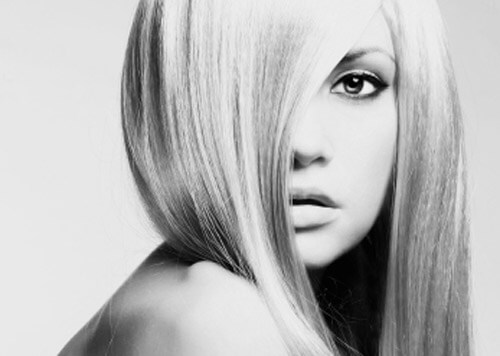 What would you do if you had NO FEAR?
Would you plan a fabulous femme outing?
Would you share your feminine side with somebody important?
Would you live as a woman full time, haters be damned?
We often have a million reasons why we can't do something – whether it's our age, our family obligations, or a lack of money – but the truth is, it usually boils down to FEAR.
Are you ready to be fearless? Here are my best tips for conquering your fear so you can express yourself as the fab female you truly are.
1. Accept your fear
What you resist persists. But when you accept your fear, it has a funny way of dissipating.
The thing is, our minds are wired to help us survive. Whenever you face an unknown situation – or risk facing disapproval from others – the default response is fear.
Accepting your fear as a built-in biological response also helps you realize that your fear is NOT a sign that you are weak or that you are NOT supposed to do something. (Note: I am not suggesting that you ignore fear when it comes to your physical safety. You should obviously use common sense when putting yourself out there.)
2. Replace your fear thoughts
Have you ever been afraid something terrible would happen … only it never happened? That's because most fear comes from your thinking, not the reality of the situation.
It is not possible to think two thoughts at one – therefore, if you think a positive thought, it is literally impossible to think a negative or fearful thought at the same time.
Drowning out your fear thoughts with soothing thoughts can go a long way in helping you deal with your fear. Here are some thoughts to try:
I deserve this.
I've done harder things before.
I am stronger than my fear.
3. Feel the fear and do it anyway
There is a book out there called Feel the Fear and Do It Anyway by Susan Jeffers. I highly recommend you read the book, but the title alone is a great motto to live by.
The premise of the book is that the only way to get over a particular fear is to face your fear and DO IT. Then there is no longer anything to be afraid of! What a concept, huh?
Have you ever noticed that the more you avoid doing something, the scarier it seems? Avoiding something doesn't make the fear go away … it only builds anticipation, which is usually worse than the actual event.
The more you face your fears and take action in spite of them, the stronger and more confident you become.
So what would YOU do if you had no fear? Are you willing to take one small step in that direction? As always, I'd love to hear your thoughts in the comments section below!
Love,
Lucille
P.S. I am going to be facing one of MY biggest fears ever by going SKYDIVING this month – eeek! Any girls here make the big leap? I'd love to hear any tips or words of encouragement you might have.