Stepping out publicly as a woman is one of the most powerful ways to validate your femme self.
So how often do you do it?
Do you live as a woman full time?
Do you crossdress on occasion?
Or is the answer (sadly): never?
The better I understand your lifestyle, the better I'll be able to create articles and resources that suit your needs – so I'd love to hear from you on this topic.
Please take my poll and leave me your comments below!
Love,
Lucille

Loading ...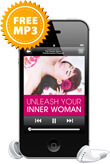 P.S. No matter where you are in your feminine journey, success begins with your MIND …
Click here to download my FREE "Unleash Your Inner Woman" feminization hypnosis mp3 and begin your transformation now.
Related Posts