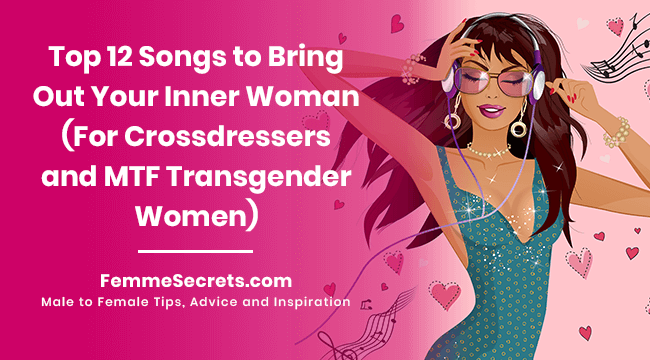 The fastest way to be accepted as a confident, feminine woman is to FEEL like one. Clothes, makeup, and hair help, but true femininity comes from within.
So how can you feel more confident and feminine right now?
Try music! Music alters your brain wave patterns and can change your mental state within minutes.
I recommend creating a playlist of songs to listen to anytime you want to boost your mood and bring out your inner woman. Even better, get up and dance! Moving your body is another powerful way to change the way you feel.
That said, here my top 12 songs for crossdressers and transgender women – guaranteed to make you feel sexy, sassy, and totally feminine!
1. "Girl on Fire" – Alicia Keys
2. "Confident" – Demi Lovato
3. "Man I Feel Like a Woman" – Shania Twain
4. "I Enjoy Being a Girl" – Flower Drum Song
5. "That's My Girl" – Fifth Harmony
6. "I am Woman" – Helen Reddy
7. "Lady Marmalade" – Christina Aguilera, Lil' Kim, Mya, Pink
8. "Girls Just Wanna Have Fun" – Cyndi Lauper
9. "Run the World" – Beyonce
10. "Wings" – Little Mix
11. "Respect" – Aretha Franklin
12. "It's Ladies Night" – Kool & the Gang
What are YOUR favorite songs?
Music is one of my favorite topics, so I'd love to hear from you. Please share YOUR favorite songs for bringing out your inner woman below!
Love,
Lucille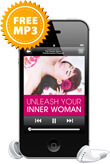 P.S. Ready to unleash even more of your inner confidence and femininity? Click here to sign up for my FREE 8 minute Unleash Your Inner Woman hypnosis session.