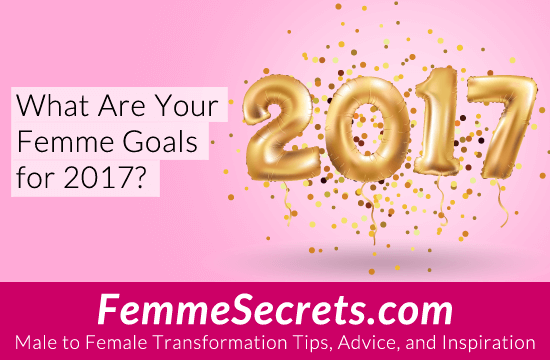 Can you believe we're just a few days away from 2017?
No matter what 2016 was like for you, the beauty of the new year is that it's a chance to start fresh.
Have you set any goals for your feminine self for 2017?
If so, I'd love to hear them!
If not, why not?
Whether you're a part-time crossdresser or live as a woman full time, your femme self is important.
And knowing what you want for HER is the first step to achieving it!
On that note, I'd love to hear your femme goals for 2017. Please share them with us below!
Wishing you a fabulous new year!
Love,
Lucille