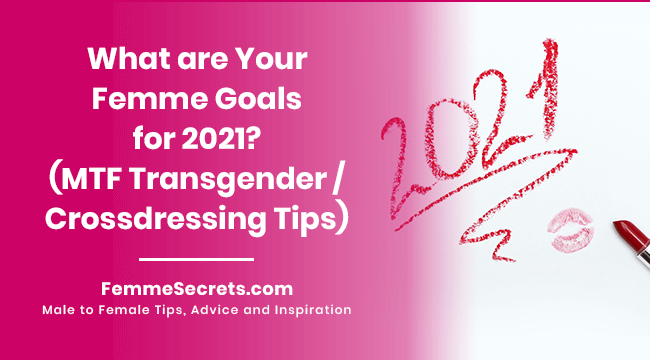 I hope the new year is off to a great start for you.
Do you have any goals or resolutions for your female self for 2021?
If so, I'd love to hear them!
Please take my poll and share your femme goals below. (Note: You can select more than one answer in the poll.)
Wishing you a fabulous 2021!
Love,
Lucille

Loading ...