Hi Everyone!
Today's blog is brought to you by gender free, vegan makeup brand Jecca Blac! We'll be sharing our favourite makeup tips for days when bright, visible makeup is not possible. For some of us, makeup is a full time treat that enables us to express ourselves however we see fit, whenever we wish to do so. However, we realise that for many of us there can certainly be days when it can be hard to find the right moment to stay true to yourself in your expression and visible makeup is off the cards.
We're here today to share a list of tips which will help you find comfort in a subtle beauty regime, with some simple and effective tricks that may not be noticeable to those around you, but just might boost your confidence so you're still able to stay true to yourself and make the most of a super subtle, self loving beauty regime. We all deserve to take some time in the morning to make ourselves feel great! We hope you enjoy these tips, and remember to make some time for yourself – even on days when full glam looks are less possible.
1. Skin Prep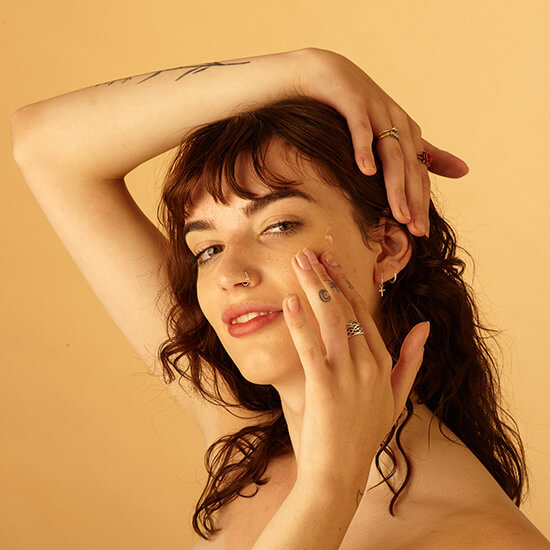 Skincare is such an important step for feeling as though you're able to make the most of yourself – and the best part is that you can take as much time as you need to pamper yourself, without any visible pigments on the skin! Take a moment to connect with your face and your skin, and take comfort in the many ways you can put your best face forward, without any visible products. Just because foundations and concealers may be off the cards, it doesn't mean you can't make the most of your skin today!
Moisturising is an essential step for daily skincare. Our Hydrate Primer is packed with fatty acids and ceramides, meaning it'll replenish and maintain your skin's moisture levels throughout the day. It is hydrating enough to replace your daily moisturiser and leaves a smooth, moisturised finish on the skin.
If you have oily skin, you might desire a mattified surface with blurred skin texture, pores, fine lines and beard shadow. For this, after you have completed your skincare we recommend applying our Blur & Matte Primer. It is completely transparent, but has a smoothing, blurring effect on the skin which can prime the skin for full coverage makeup, or you can wear it alone for a smooth, airbrushed feel!
On days when visible makeup is an option, both of these Primers are sure to provide a long lasting base for your face makeup and can help lock in any beard shadow coverage, foundation and contour!
2. Nails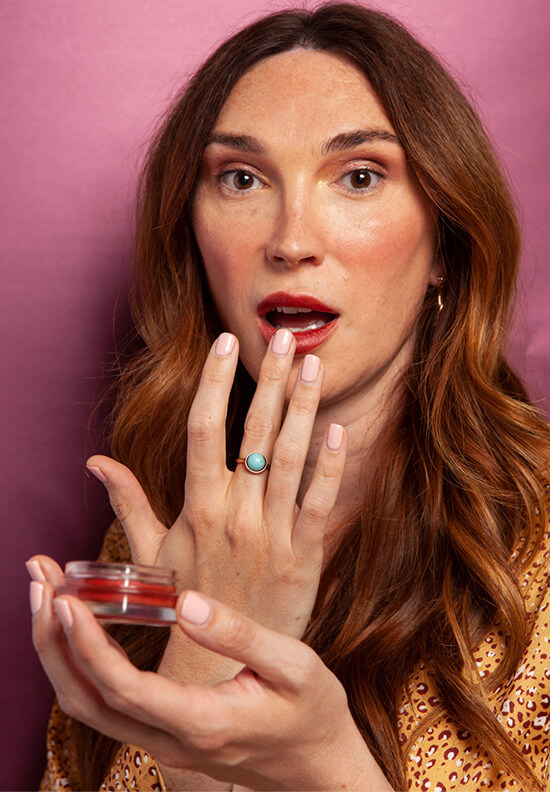 There are many ways to enhance and pamper your nails, which don't involve any colourful polishes or nail extensions. A simple way to start loving your nails without drawing attention to them is to switch from trimming/clipping fingernails and use a nail file instead. This will give you better control over your nail shape, and whether you wear your nails short or long, will give you some freedom to get creative with square/oval nail shapes that give a smarter, refined finish to the nail. Experiment and find a shape that works best for you, moving the file in one direction over the nail (moving back and forth may lead to a jagged end to the nail, which we want to be as smooth as possible!
Take a moment to paint a clear nail polish on your nails. Some clear polishes contain properties which enhance your nail strength and add a subtle, healthy shine to the nail! You can also achieve this by using a nail buffer instead of a clear polish, but there is something peaceful about taking a moment to paint your nails – even if you're using a paint which doesn't contain any visible colour. Using a clear coat will also help protect your nail from any staining from coloured polishes for the next time an opportunity arises!
3. A subtle wash of colour!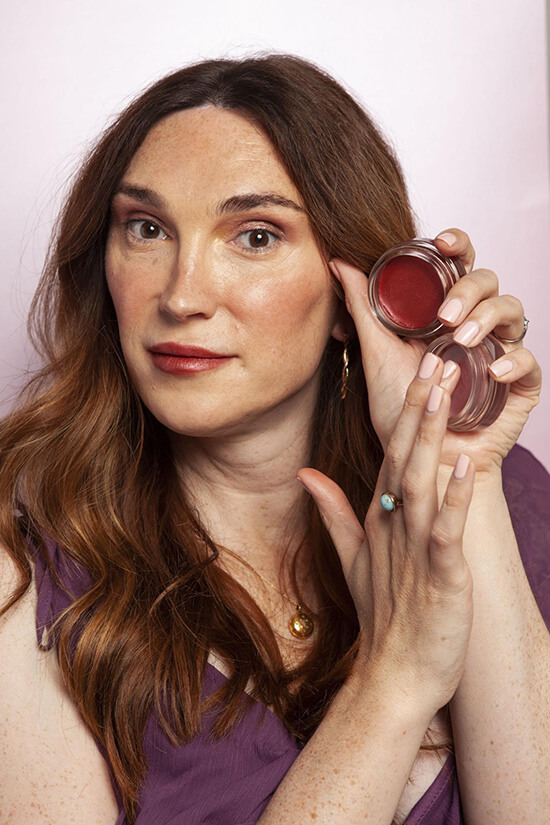 If you're in the mood for a subtle wash of colour, or just beginning to test the waters of leaving the house in a pigment that won't be overly noticeable on the skin, we recommend experimenting with soft, sheer pigments with cream consistencies. These are subtle enough that they won't be too bold on the skin, but will hopefully make it possible to subtly enhance your cheeks or lips.
After applying a lip balm to keep your lips healthy and hydrated, tap some of our Red Touch Play Pot onto the lips, starting in the middle of the lip and blending out. With a sheer, buildable finish, you'll find it easier to get to a level you're comfortable with for brightening the face with a little colour, while keeping it low-key. Our Play Pots can also be applied to the eyelids as a cream eye shadow, or to the cheeks as a cream blush – so add a little Red Touch to your cheeks for a subtle glow that'll bring a fresh, springtime feel to your face without being overly visible on the skin. Juno Dawson wears shades Red Touch, Gold Touch and Pink Pearl in the image above. We love the way these shades were mixed and matched for a subtle, daytime feel!
4. Powder
Our Blur & Matte Primer is sure to have shine under control, but if you're missing the motion of using a makeup brush on your face, take a small amount of translucent setting powder on a powder brush and apply it to any areas you feel need any extra shine control. Your skin will already have an airbrushed, mattified feel from the Blur & Matte – so this step is purely an added bonus for taking extra care to any particularly oily areas you may find which become shiny throughout the day – particularly the nose, eyelids and T-Zone.
We hope you've enjoyed our tips today! Be sure to always take care to make yourself feel your absolute best in the morning, regardless of whether you're able to go all out with your makeup, hair and wardrobe. Grooming is a form of self care, and we hope our tips help you add touches of your personality to your look!
A big thank you to Feminization Secrets for featuring our advice today!
For more information on Jecca Blac, visit https://jeccablac.com/
For free makeup advice from our team of makeup experts, click here!