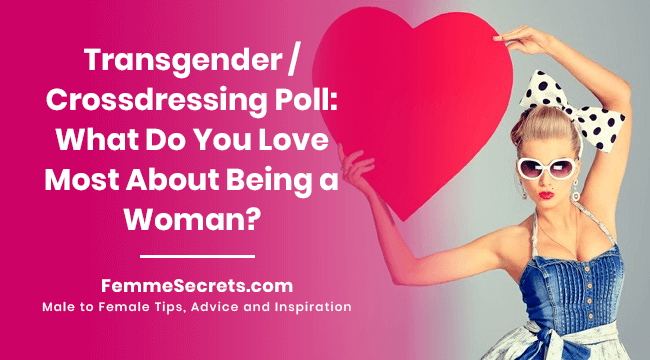 There are so many great things about being a girl:
Shopping, getting dolled up, being permitted to be "emotional"…
Those are a few of my favs. 😉
So what do YOU love most about being a woman?
Please take my poll and share your comments below!
Love,
Lucille

P.S. The #1 thing I love about being a woman is helping "my girls" step out as their fab femme selves. Sign up for my FREE Male to Female Makeover Mini Course to start your own transformation!

Loading ...