Do you feel guilty about crossdressing or being transgender? A lot of "my girls" tell me that they do.
If you have to lie or sneak around to keep your femme side hidden, then I can see how that would bring up guilty feelings.
But let's get one thing straight – there's nothing wrong with crossdressing or being transgender.
We live in a world with very defined gender roles. Unfortunately, these roles are even more rigid for males.
It's OK for women to express their masculinity by dressing like tomboys or by acting strong and assertive. But if a guy acts feminine, he's labeled as "weak" or "gay".
The underlying message is that it's OK to be masculine (even if you're a woman), but femininity is something to be ashamed of.
What the heck!?
Society is slowing changing, but the time to reject these outdated messages is NOW.
I think Iggy Pop said it best:
"I'm not ashamed to dress like a woman because I don't think it's shameful to be a woman."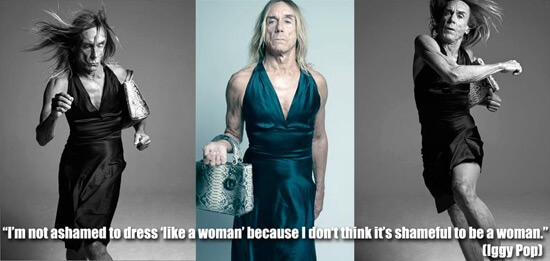 I'd love to hear your thoughts on this topic.
Do you struggle with guilt or is it a non-issue for you? How did you deal with your guilt and how would you advise other girls to do the same?
Please take my poll and leave me your comments below!
Love,
Lucille

Loading ...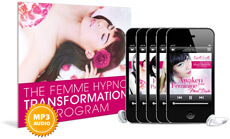 P.S. If you've been struggling with guilt and need extra help, you might be interested in my Femme Hypno Transformation Program.
I created this program to not only to help you express yourself as a woman, but to let go of emotional blocks that are holding you back. Click here to learn more now.
Related Posts