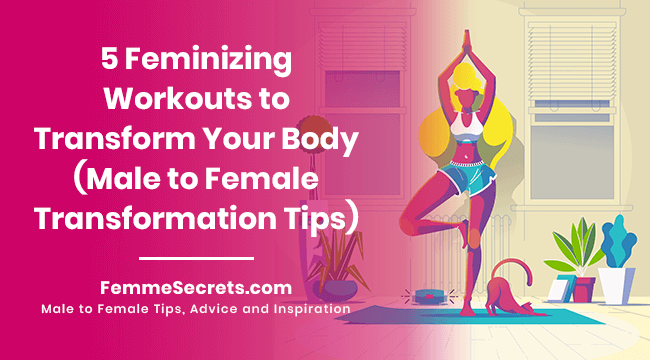 There are a lot of ways to transform your body… from corsets and hip pads to hormones and surgery.
But let's not forget about good old diet and exercise!
There's so much you can do to reshape and feminize your body – all from the comfort of your own home.
In this post, I've rounded up 5 fantastic feminizing workouts to add to your transformation routine.
Best of all, they're all under 12 minutes long.
Give one (or all) a try – and let me know which is your favorite!
10 Mins Side Booty Wider Hips Workout
Hourglass Workout (10 Mins)
Corset Workout for a Slim Waist (POP Pilates)
Brazilian Butt Lift Challenge | Bubble Butt Workout
Slim Arms in 30 Day | 8 Min Beginner Friendly Workout
Which was your favorite feminizing workout?
I hope you enjoyed these workouts. Let me know which one was your favorite in the comments below!
Love,
Lucille

Free Male to Female transformation tips?
Get FREE INSTANT ACCESS to My Male to Female Makeover Mini Course
Your information is 100% secure and will never be shared with anybody.